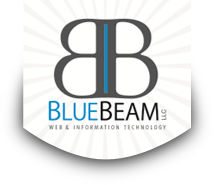 Tel: (832) 464-5181
|
Fax: (832) 464-5181
Search Engine Optimization
SE

O

Search Engine Optimization is an effective way to drive traffic to your site and increase your revenue.
Our services include:
Keyword Identification
We classify the utmost requested keywords that match your business. In our experience, a high ranking in large numbers of less competitive keywords result in quicker placement and better traffic than an average rank on competitive keywords.
Competitive Analysis
We identify the top-ranked sites for your target keywords and reverse-engineer their sites to emulate and eventually surpass their success.
Page Content Optimization
'Search engines' give better placement to those sites containing content relevant to the keywords. We will analyze your site content and recommend changes or additions to improve your site's ranking.
Request A Quote
PP

C

Sponsored Search or "Pay per Click" give advertisers the opportunity to bid for placement of text ads on the major search engines. Advertisers may bid for the individual keywords they select and pay only when a user clicks through to an advertiser's web site.

The two primary PPC services are Google Ad Words and Yahoo Sponsored Search. The major search engines run ads distributed by one of these two services except for MSN which launched its own ad serving platform, AdCenter, in May 2006.
Although Pay per Click is a paid advertising service, there are several advantages over SEO:
The potential for increasing qualified traffic is generally greater than SEO
A campaign can be launched and begin generating qualified traffic with a few hours of preparation.
Advertisers control their budget, ad copy and targeted distribution
Results are highly measurable including precise return on investment by keyword, enabling continuous refinement of your campaign.
By contrast, the primary advantage of SEO is that once an effective program is underway, there is no cost for the incremental traffic gained. Of course, SEO and PPC are complimentary, and many companies with smart online strategies employ both methods of driving qualified traffic to their web site.
Request A Quote