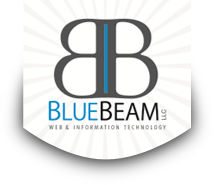 Tel: (832) 464-5181
|
Fax: (832) 464-5181
About Us
Blue Beam LLC is a Web and software Development Company based in the Greater Houston Area, Texas. Our services include search engine optimization, web design,web & application development, database development, ecommerce development and website maintenance. We also develop applications for the iPhone, iPad/iOS , Android and other mobile platforms.
Our Houston SEO services will benefit your company and give you more exposure in search engines, social media and online platforms.
Our team has a combined experience of 25 years in Information technology, web design, and search engine optimization. Our IT gurus will insure the continuity and reliability of your business IT structure so you can run your operations seamlessly and provide the perfect experience to your clients.
We are dedicated to offer creative web and application development services to clients regardless of their backgrounds.
We truly think that our accomplishment lies in the success of our clients, so we strive to provide outstanding value to our clients via lowered cost of development, well timed project implementation, and exceptional quality, consistency and customer service.
Thank you for trusting us to be your web and mobile application Development Company. We look forward to an ongoing and mutually valuable relationship with your company.