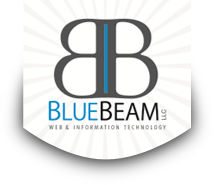 Tel: (832) 464-5181
|
Fax: (832) 464-5181
Project Management
Project

Management

Competent project management capabilities are critical to success in this challenging environment.

Whether you have a straightforward project or a program consisting of multiple related initiatives, there is a requirement for efficiency in executing and managing the required tasks to achieve the desired outcome.

Regardless of your needs, Blue Beam LLC can provide the program and project management expertise necessary to be successful.Our services include the ability to manage projects, programs and initiatives efficiently – at whatever level is required.

Our methodology puts in place comprehensive guidelines for the effective management and administration of projects, while at the same time providing sufficient flexibility to meet the individual needs of our clients.
Blue Beam will help you implement PM methodology for:
Project Initiation
Project Planning
Project Monitoring & Controlling
Project Transitioning & Closing
Our expertise consists of proven methodology and certified personnel that can deliver the results you require. We participate with your organization to achieve these results, including coordinating internal and external resources.
Request A Quote